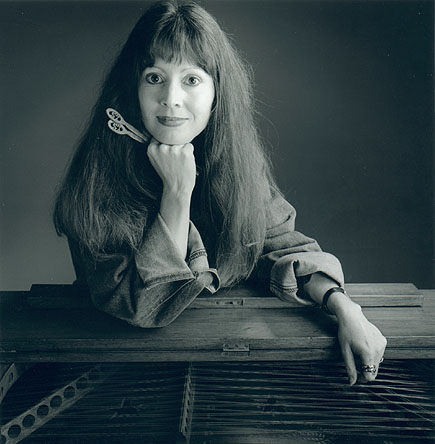 World traveler Robin Petrie has been deeply involved in dance (Scottish, ballet, flamenco, middle-eastern, Balkan) since childhood and has played hammered dulcimer and recorded numerous albums since 1980, touring the US, Europe and the Southern Hemisphere extensively. Though focusing initially on British Isles and French music, her current work includes music from many cultures around the globe. She also has a major soft spot for both Cajun and New Orleans music and culture.

She has recorded two solo albums for the Gourd label, as well as participating in a great many other recordings on Gourd and other labels, having worked with Danny Carnahan, Junji Shirota, Martin Simpson, Henry Kaiser, Richard Thompson, and many, many others. Her santour playing is featured on the 2005 Grammy award-winning Beautiful Dreamer - the Songs of Stephen Foster. A Bay Area native, she currently divides her time between Bonny Doon and Berkeley, California.

---
Robin Petrie's current performing work includes: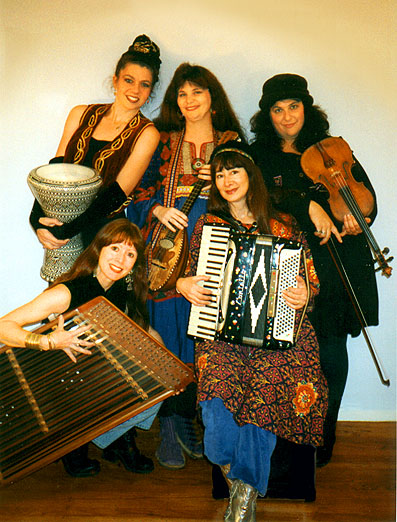 Panacea, right, a group that includes violinist Shira Kammen, singer Bon Singer, and accordionist Nada Lewis, which specializes in music from the five corners of Europe, and from north Africa and the Middle East, in time signatures such as 3, 4, 5, 6, 7, 8, 9, 11, 15, 25 and 44.
Panacea has a wonderful CD. Click here to find out more about it.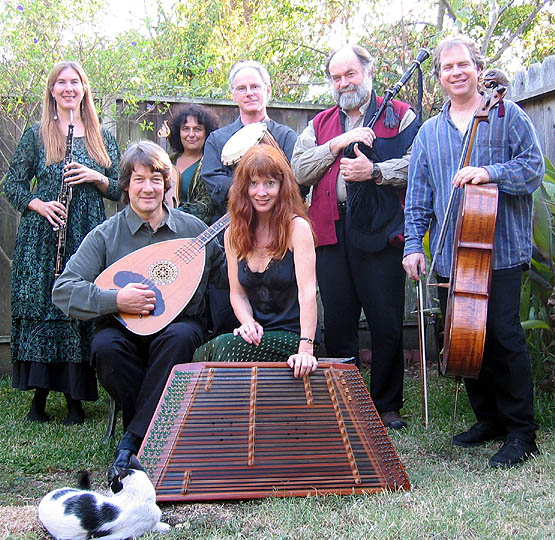 Party of Seven, a group which includes Barry Phillips - voice, cellos, tabla & percussion, Shelley Phillips - voice, double-reeds, harp, harmonium, flutes, Peter Maund - percussion, Shira Kammen - voice, violine d'amore, vielle, rebec, harp, Kevin Carr - voice, fiddle, violine d'amore, pipes, free reeds, much else, and Paul Hostetter - voice, guitar, mandolin, other stringèd things. This group plays music from Sweden, Scotland, north Georgia, Auvergne, Madagascar, the 18th century, Gaspésie, Bulgaria, Mississippi, the 11th century, Cuba, Xinjiang, Oklahoma, Galicia, central Africa, and possibly the 21st century. More about Party of Seven here.
---
---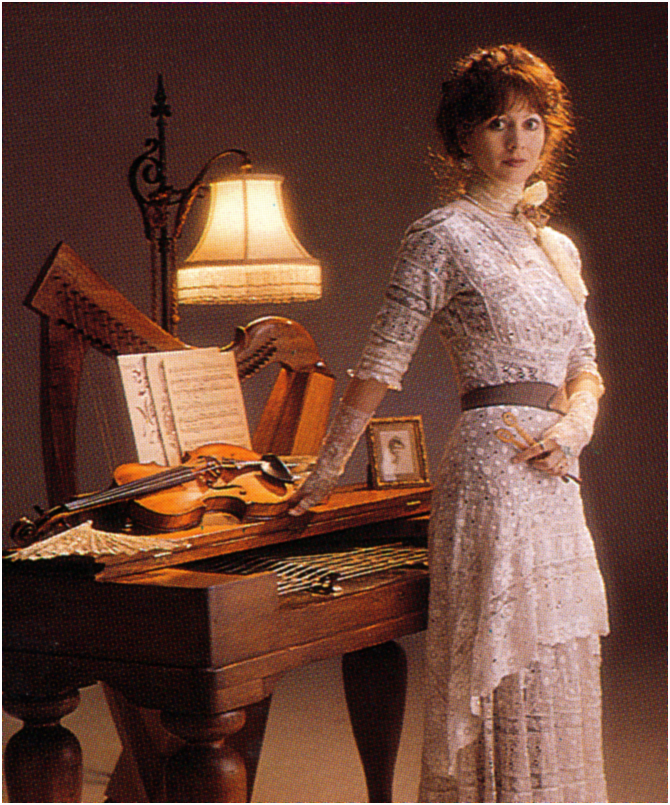 Robin Petrie is available for weddings and events of all sorts, in solo performance, and with selected aggregations from duos to small orchestra. She is also available for workshops, and for private instruction by appointment.
For bookings or further information, email Robin Petrie or phone 510.525.6391 or 831.427-1143.